MANAGER CHEN:+86-15188328737
MANAGER BIAN:18860251356
TEL:0373-8551960
EMAIL:hezhaicun369@163.com
WEBSITE:http://www.foodeverhzc.com/
ADDRESS:Hezhai Economic Development Zone, Fengqiu County, Xinxiang City, Henan Province
Sweet potato noodle factory let us seize the day and night in 2020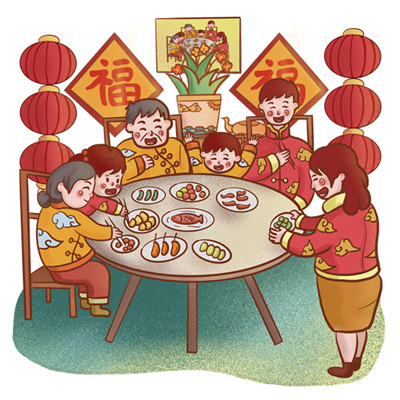 Time is like water, all the way forward
  In a flash, 2019 has come to an end
  The brand new year 2020 is slowly coming to us
  Let's say goodbye to 2019 with a more beautiful gesture
  Let's seize the time
  Welcome 2020 together!
  On the occasion of the Spring Festival
  Sweet potato noodle manufacturers hand in hand with all staff to wish you a new year!
  I wish you a lover in the world
  Wish you have love: rat in your heart
  I wish every trip you can: Le Bu Si "rat"
  Wish children's achievements: "mouse" one "mouse" two
  May your banknotes be "rat" more than "rat"
  Wish our education can be true: a hundred years of "rat" people
  Wish you creativity in your work: unique "mouse"
  Wish you him: Jade "mouse" facing the wind
  Wish all the good luck to you.
  Sweet potato noodle manufacturers wish you all a happy Spring Festival and a better and better year~